Rapper Viliani, who has performed and collaborated with various local artists and released a dope EP "Keep Sleepin" in June 2023 with beat maker Shape Shifter as producer, talks about the music scene in her native Australia, her music style, and "Keep Sleepin".
Mental Position – Thank you for taking part in this interview. As far as I see on your SNS etc, you are currently active in Australia. Could you briefly introduce yourself?
Viliani – Hey! I appreciate that you have reached out to me so thank you! My name is Viliani, pronounced (Vili-ah-nee) which is my real name however spelled slightly different to play on Villain. I'm currently based in Melbourne, Australia. I write raps and produce Hip Hop but I grew up on Metal/Grunge music. I have a very eclectic taste in music so I listen to a lot of different genres! Whatever my soul feels, than I'll listen to it.
MP – How long have you been active as an MC / Rapper? The oldest album we can currently listen to, "The Burial", was released in 2020. So did you start working as a rapper around 2018,19?
Viliani – Well I started rapping around 2009/2010. I didn't release my first single 'At Ease' until 2015 however I had been performing on stage in-between that time doing features with other friends and emcees. My album 'The Burial' was released in 2020 but I had been sitting on so many songs dating all the way back to 2013 on that album!! So finally after all those years I put that album together and promised myself I wouldn't let things get in the way of my creativity so much anymore!
MP – From listening to all your releases, you seems to follow the so-called BoomBap generation / 90s Hip Hop-ish style. What era, artists and songs influenced you?
Viliani – Haha yes. I'm quite the traditionalist however I do try and put as much of my own style into the making as I can. To name a few, I listened to Jedi Mind Tricks & Vinnie Paz, some Eminem, Tupac & Nas as well but it wasn't these names mentioned that made me want to rap. I was actually influenced by local emcees here in Australia. From Canberra, to Sydney, Adelaide, Melbourne to Perth, I listened to all kinds of underground groups and emcees. Hospice Crew, Bias B, SBX crew (MC Layla especially), Raven, Sky'High, Brad Strut, Billy Bunks, Tornts, Len One… they're all people/crews that had some kind of an influence when I first started out. So I was inspired by Aussie rappers who made me actually want to start rapping! When I first heard MC Layla's album 'Heretic' I was blown away. From that moment I was like yeah this is my shit!
I listened to 90's BoomBap too and always loved 'Nu Metal' which has a fusion of rapping and metal so that probably influenced me a fair bit more than I've realised too haha.
MP – You don't rap in a flow-oriented way that doesn't rhyme so much (I personally don't like it thought), but I like your flow that is not too song-like, and melodies in hooks which are very Hip Hop-like. Of course, I also love your rhyming that has a solid punch line. Please tell us about the MCs who have had the great influence on your style, or the most favorite rapper you respect.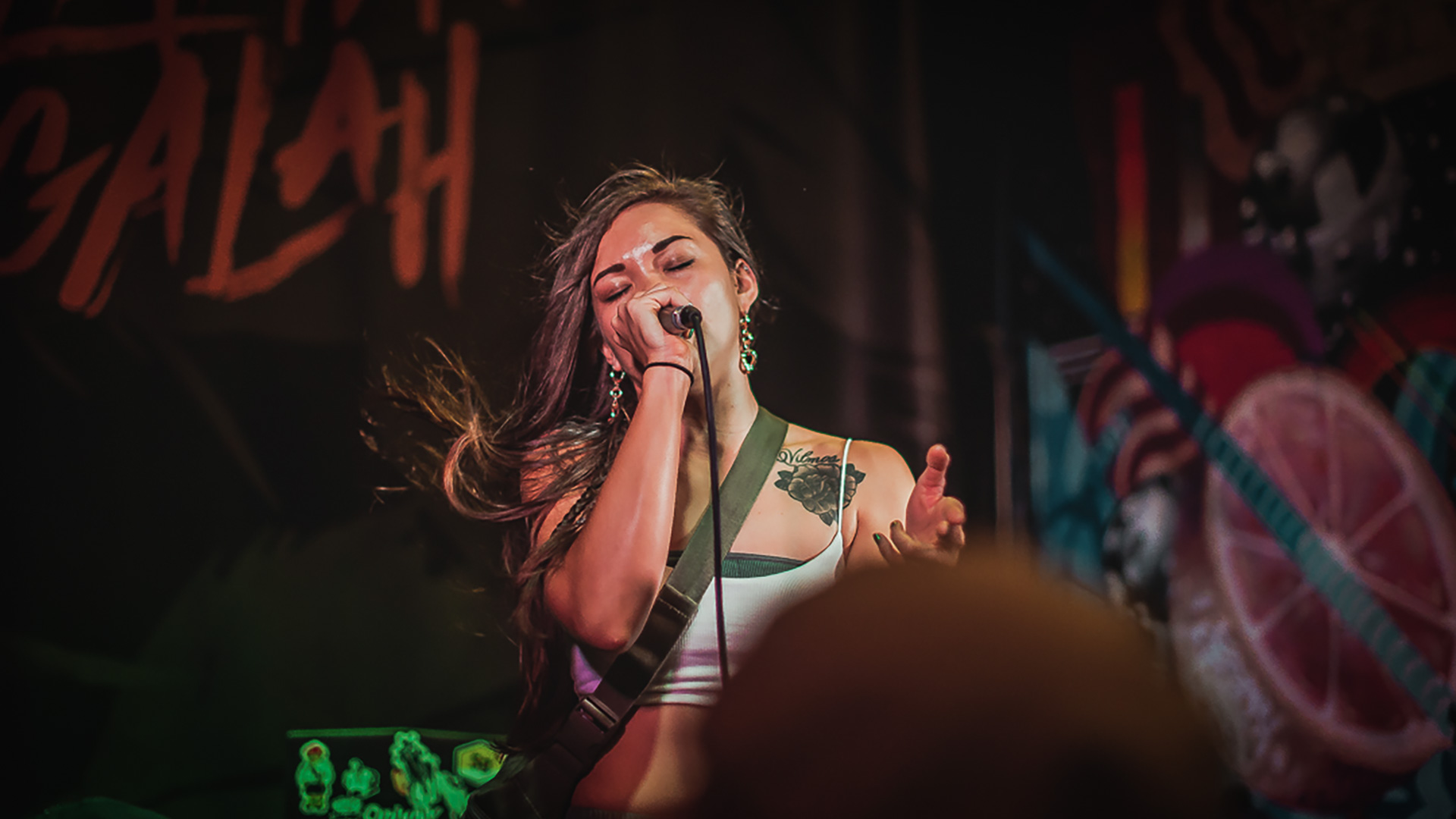 Viliani – MC Layla, Sky'High, Ed Scissortongue, Rhyme Asylum. I think I have tried to channel them all in my writing and/or delivery in one way or another!
MP – Most of your releases have an authentic BoomBap feel. How did you get to know that kind of track makers? I like Shape Shifter's latest EP, of course, but I also like the dope sound of Ciecmate, who did "The Future Is Mine" in the album "The Burial".
Viliani – Cheers! Yeah I guess that is the beauty of social media in a way. Its connected many of us to make projects which is how Shape Shifter and myself made our EP. We met at a gig afterward I think haha. I think producers are pretty good at hearing the way someone raps and knowing that style would suit their production.
Ciecmate made "The Future Is Mine" beat for me. I'm pretty sure I already had the lyrics for that song just wrote it over another beat so it all came together really nicely.
MP – You have participated in songs of different genre like songs by Death Metal artists "Echos In Eternity" and rock band "Good Will Remedy". Did you meet those artists at events? Or were you originally connected with them as musician friends?
Viliani – Yeah that was super dope since it was completely different to the usual Hip Hop collab. Again it was all through social networking that brought us together for both tracks! I haven't met any of them in person yet however I look forward to this happening one day in the future and I was super humbled to be a part of those tracks.
MP – Please tell us about the scene in Australia. I'm sure there are a lot of underground and independent artists there, but I don't hear much information about the scene (at least in Japan). I saw the video of your show on Instagram. Are there many hot scene in your local area?
Viliani – There's a lot of us out here. I know I sit well amongst the underground scene which is where I prefer to be. I would never change my sound to suit the mainstream.
There's always gigs happening here in Melbourne and other states in Australia actually. People say Melbourne is the state known for its art and music which I'd definitely agree with. There is a strong Hip Hop and graffiti community here too but it doesn't mean that everyone literally knows everyone but everyone is connected one way or another in this realm.
MP – You participate in events like "GIRLS TO THE FRONT" where women are the main attraction. This is a difficult topic to discuss these days because the atmosphere is somewhat severe when talking about gender, but as a female rapper, what are you aware of on your activities? For example, lyricism and style. I think your style is cool regardless of gender, though.
Viliani – "Girls to the Front" is a great opportunity for female artists. Its kinda veered toward the LGBTQI community as well.
I know my style is raw compared to others whether male or female and my lyrics can be quite deep and somewhat complex in the sense that I use metaphors with a vast vocabulary. But it's really not actually that complex hahaa.
To be honest gender does not phase me which is something I bring up everytime I am asked the question "how does it feel to be a female in Hip Hop". Being a female isn't what writes my rhymes or makes my beats or what earns respect. Paying dues and having skills does.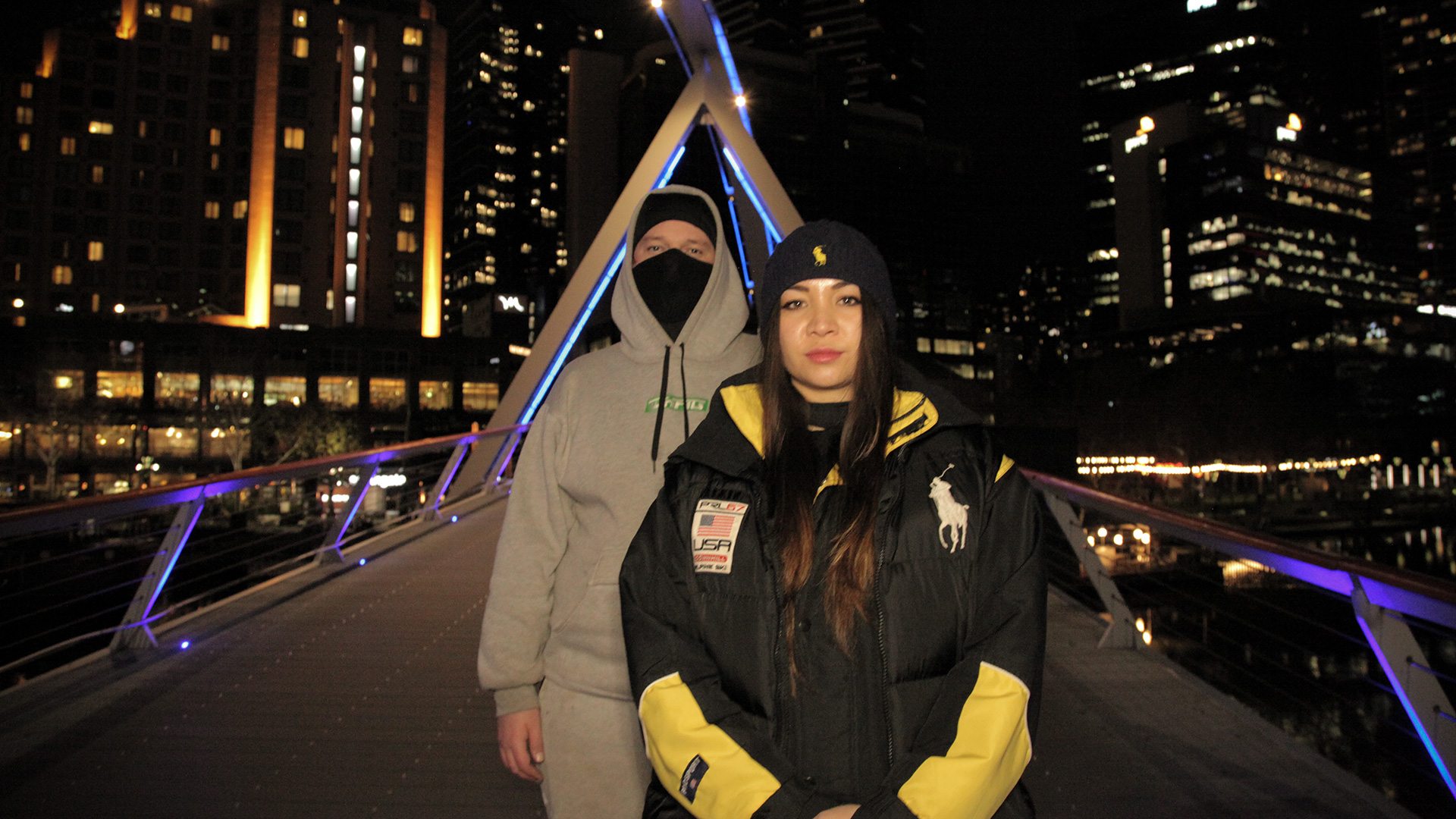 MP – The title of this site is "LO-FI STYLE," so I have a question about Lo-fi music. The "LO-FI" in the site title targets not only so-called Lo-fi Hip Hop music, but also music that follows the style of the 90's such as BoomBap. The current mainstream of "Hip Hop" is rather rich sounding and dominated by styles such as Trap and Drill, or less old-school rap that still uses autotune. On the other hand, thanks to Lo-fi music that has become popular mainly on the Internet, the 90s Hip Hop style, called BoomBap nowadays, has also come into the spotlight. Has the lo-fi music scene had any influence on your activities?
Viliani – I used to listen to a lot of Lo-fi Hip Hop actually. Mainly Philanthrope and Devaloop. I haven't been listening to it lately but I feel like all music to me it has its time and place. I have written to Lo-fi a fair bit in the past though and it always hits different. I think it draws out a lot of melancholy emotion which in turn is what has come out in my lyrics.
I love high energy beats with heavy bass that Trap and Drill can have but then I love the soothing elements of Lo-fi too. Really depends on the mood, the style and the way the sounds sit together.
MP – Shape Shifter-produced "Keep Sleepin" was very dope and a great EP with a really good combination of tracks and rap. Each song matches the atmosphere of the nighttime city like the music video. And I have the impression that the songs are very well balanced, with an authentic style, but not too much of the old style. Please tell us about the EP, how you met Shape Sifter, and some episode of songwriting / track making.
Viliani – Haha thanks for your feedback on the EP🙏
"Keep Sleepin" is about a variety of topics from my view and thoughts on what is happening in our society and the world. Also it touches on letting go of who I used to be and what people may think of me but people can keep sleepin until they want to find out.
I'm always raw and completely honest in my lyricism and never make up or fabricate things because i believe Hip Hop is about truth and being who you truly are when expressing in this kind of art form.
As mentioned earlier, I met Shape Shifter through social media and later in person at a gig. He's a really cool and easy going guy to work with and would work again with him any time! If anyone is interested in beats hit him up!
IG: Shapeshifter404
MP – Are there any artists, famous or unknown, that you would like to collaborate with in the future?
Viliani – I'd love to get on a track with Sky'High or MC Layla or Ed Scissortongue.
MP – Please give us a message for the readers of this site and the fans of lo-fi music.
Viliani – Thanks for taking the time to read LO-FI STYLE. Whatever it is that you do, do it with heart, honesty and always do it in your own style. Don't be a biter 💯🙏
PROFILE
Viliani is Rapper from Melbourne Australia. With her tight rap style and serious lyricism, she has worked on songs with various musicians and producers, and in June 2023 she released the EP "Keep Sleepin" with producer Shape Shifter from Australia.