Marcus D produced Royce Da 5'9″" at a young age, and later went on to produce albums featuring Substantial, Shing02 and many other great MCs. He is currently living in Japan, and has contributed greatly to the lo-fi music scene. We asked him about his musical evolution and his opinion on the lo-fi scene.
Mental Position – First of all, I'd like to ask you about your musical background. I read in an article that you have been playing the piano since you were a child. At what age did you start making beats?
Marcus D – I started playing piano at an early age, mostly classical and then moved to Jazz in middle school. I played in Jazz bands from middle school to high school and then started making beats when I was 15-16.
MP – You produced Royce Da 5'9″, who is now a star MC, at a very young age. In addition to Royce Da 5'9″, you have featured other Hip Hop artists such as Torae, Planet Asia, Saigon, Skyzoo, and Del The Funky Homosapian on your subsequent albums. Does Hip Hop have a big influence on your music?
MD – My brother was making mixtapes for me when I was in elementary school with Royce, Busta Rhymes, Fabolous, DJ Clue?, DMX, Scarface, Jay-Z, Nas, and a lot of obscure underground rappers at the time. Thinking back, I was probably a little too young for all that (laughs)…but maybe it was fate that I got introduced to it early. All of that has had a big influence on my production.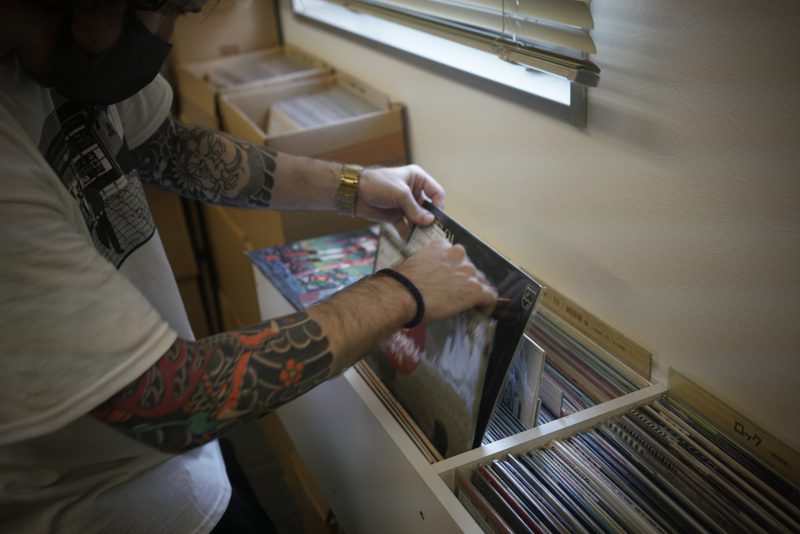 MP – You've already worked with Substantial on Revival of the Fittest, but how did you meet him and how did you get involved with the Hydeout-related artists that you later became so connected with?
MD – We originally met on Myspace. I hit him up because I'd been a long-time fan. He was nice enough to respond, so I sent him some beats and it all went from there. I became connected with a lot of the other Hydeout-related artists one-at-a-time at separate times, but I did meet a lot of them for the first time at the first Eternal Soul Tribute in Tokyo in 2010.
Shing02 and I had worked on a track called "Parallel Universe" that summer in Seattle, and he invited me to DJ for him at the tribute. He played me all of the instrumentals of Luv(sic) Part 4,5 & 6 during that session in Seattle and I had to try really hard to keep my cool.
MP – I also read on another site that you formed Bop Alloy when you were 18. Substantial's first album was released in 2001, so I guess you were in elementary school student at the time. Were you listening to Substantial and Nujabes' works at that time? (By the way, nobody knows this, but I was asked for advice on the song order of Substantial's first album, and they actually released it in that order. laugh).
MD – To This Union is a classic album, thanks for your contribution.
I started listening to Substantial and Nujabes a couple years after that album came out. I was in middle school and my friend's cousin from California would come to Washington for the summers, and he was the one who introduced me to the music.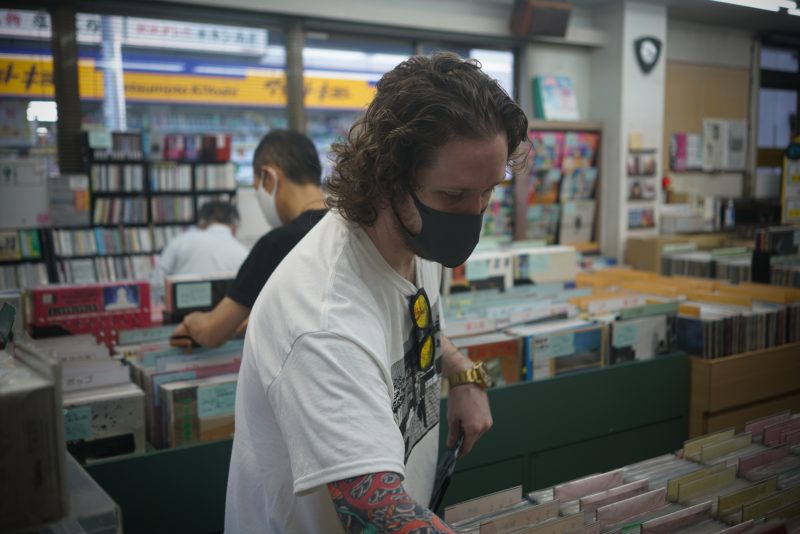 MP – I listened to your albums from the earliest work to the latest, I felt that the songs from the first album to "Another Day in the Life Of…" featured rappers, and the tracks were more like Hip Hop, but from "The Lone Wolf to Melancholy Prequel", the sound became more like the Nujabes and Hydeout tracks that everyone knows. Then, in "Ryujin No Yume", the sound changed to the so-called Lo-fi Hip Hop of today. How did your musical influences and your own production style change during those years?
MD – My sound tends to change and evolve based on what I'm listening to at the time. After I started spending more time in Japan after 2010, my sound was in the "Melancholy Hopeful" (&Prequel) stage, and when I moved to Tokyo to study at Sophia University, I made all of the music for "The Lone Wolf LP" in a tiny dorm room. I think most artists are inspired by their surroundings, and I felt pretty lonely and displaced during that initial time living in Tokyo. I was surprised that I could live in the most densely populated city in the world, and still feel so alone.
"Ryujin no Yume" was just me having fun with my SP-404 and the…"freedom of expression" that Lo-fi offers. I'm always serious about my production and the music I create/release, so "Ryujin no Yume" was my way of letting go of the tiny details and being ok with not making things perfect. It's more about cultivating a vibe, and I think "Ryujin" was able to accomplish that in a way.
MP – When you started working with Substantial, Nujabes was still alive. Have you ever met him in person before he died? You may not want to be told that your sounds are like someone's, but as asked in the previous question, I think Nujabes' influence can be felt in the sound of "Melancholy".
MD – I contacted him on Myspace around 2007-2008 maybe, and he sent me a friend request/followed my blog, but we were never able to meet in person before he passed. He purchased and stocked me and Substantial's first 7″ single together, "Day in the Life" at Guiness Records, so I know he knew who I was.
After the tribute show I was on a musical high for like a year, which was when I created most of the tracks for "Melancholy Hopeful". I think that event, and his passing brought out elements in me that kind of crystallized a moment in time between his death, "Spiritual State" (posthumously released), and people eventually moving on to things like "Lo-fi" and "Chillhop". It was an extremely formative time in my life.
MP – What kind of equipment do you use to produce your tracks. I saw the pictures on Instagram. It seems that you use vinyl for sampling, DAW, MPC and also analog synths.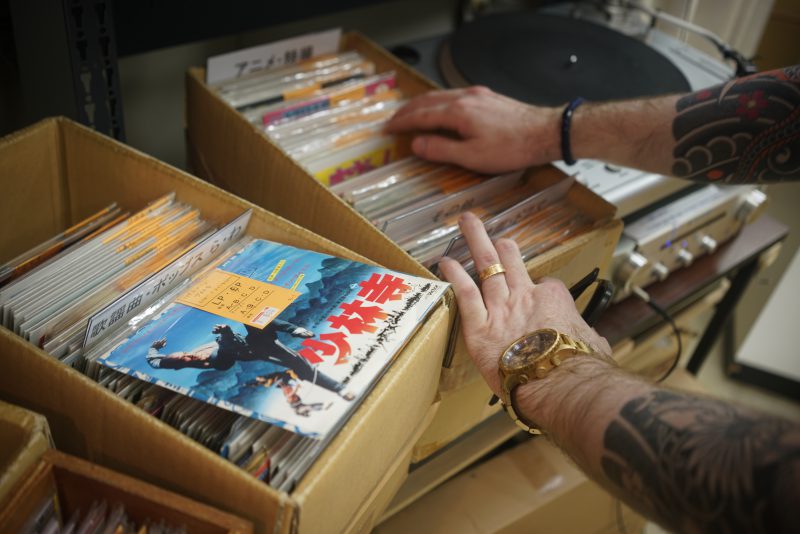 MD – I use Fruity Loops, vinyl, MPC2500, and a lot of analog synths. I produced Ryujin no Yume exclusively on the SP-404SX and only used the resample method. It was pretty ridiculous and not very practical, but I wanted it to be raw, and I honestly just didn't stress the little stuff.
MP – Apart from the album, you have released a series of sampling material for beatmakers/producers titled "OMEGA MUSIC LIBRARY". Are you intending to release the series as not only sample packs but album without using platform like BeatStars?
MD – I've thought about releasing the packs on DSPs so that more people can find them, but I'm still not sure if I'll do that, or keep them exclusive to omegamusiclibrary.com. I get asked to upload them to Spotify and Apple Music a lot… but I'm not sure if that's the vision I have for Omega Music Library.
MP – In addition to music production, you have also contributed to the Lo-fi music scene, including working as Chillhop Music's manager of Japan, how did this come about?
MD – The creator of Chillhop was actually a fan of Nujabes, Substantial, mine, and a supporter of the whole "Jazzy Hip Hop" scene from the 2010 era. We kept in touch over the years and decided it'd be a great opportunity to introduce more Chillhop music and artists to Japan.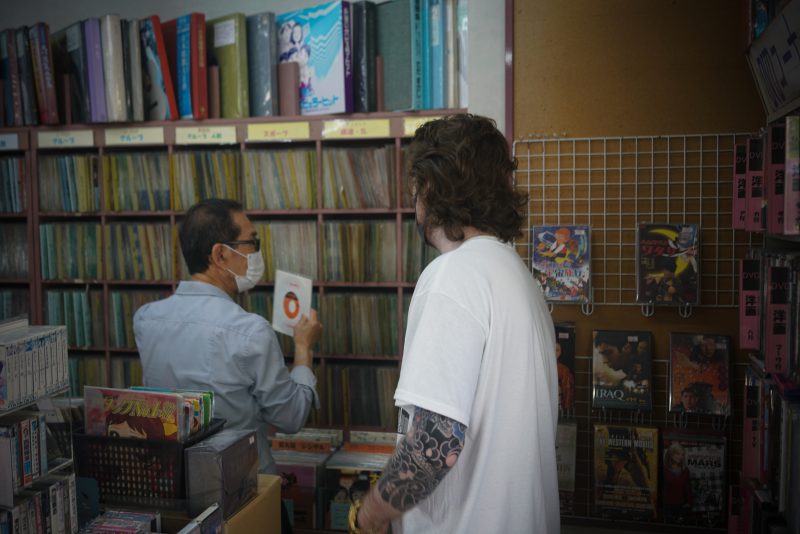 MP – The Corona disaster of the past year has increased the demand for the Internet, which has brought more attention to Chillhop and other online-centric media and labels, and increased the number of people listening to music online. Has COVID situation changed your musical activities?
MD – The pandemic has changed all facets of life. We've all struggled greatly, in a lot of ways. I think the last time I DJ'd for a crowd was February 2020 for the 10th Anniversary Nujabes tribute, before too many people were really worrying about the virus…but Pase, Jon and myself were wearing plastic gloves and N-95 masks and all had hand sanitizer on deck.
Since then I haven't been able to perform or even see any of my friends or family. I started quarantining myself in early February, and told my mom in January that I was afraid this was going to become a pandemic and I wouldn't be able to come home. I was at an izakaya watching news about the Diamond Princess Cruise and saw the Japanese government botch their response in the following weeks…so my life has pretty much been in various stages of stasis since then. The decision to move forward with the Tokyo Olympics has only slowed Japan's recovery and also put a lot of people at risk. We still have a ways to go, but I'll be happy when we can get back to some sort of normalcy.
MP – This site categorizes "Lo-fi" from so-called "Lo-fi" music like streamed on Chillhop to music such as Boombap-90's Hip Hop, which can be said to be the origin of Lo-fi. What do you think about the music and movement called "Lo-fi", which has become a big category in the last few years?
MD – I don't think I'm the intended listener or audience for the "Lo-fi" movement (laughs). It's a new generation of producers who found out about Nujabes and Dilla really late. I was also never on SoundCloud, so I think I missed out on its conception and best years before everybody started doing it. But I came up doing beat battles like Redbull Big Tune, and during that time I was seeing guys like Dibia$e and Flying Lotus do their thing at Low End Theory, while I was doing more of the Jazzy Hip Hop stuff. Both of those sub-genres paved the way for the "Lo-fi" and "Chillhop" sub-genres that pervade YouTube channels and Spotify playlists today…which very few of the pioneers are ever included on unfortunately.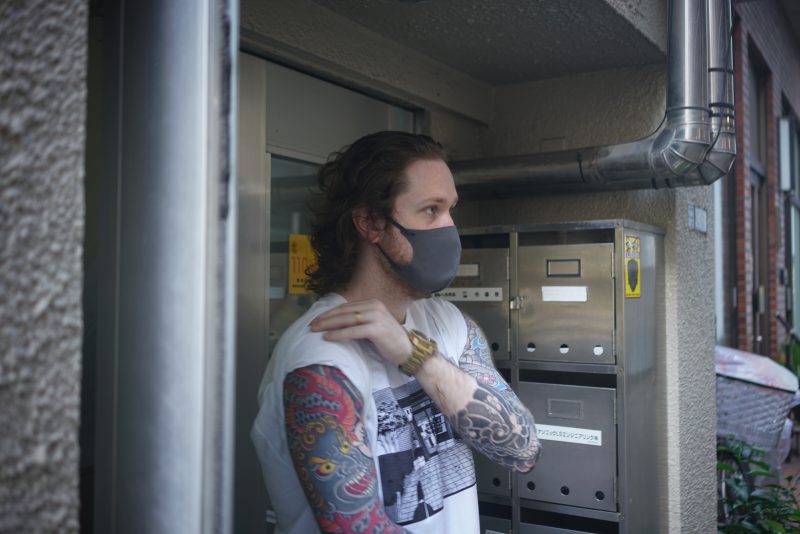 MP – The reason why I decided to start this site was because I actually felt uncomfortable with the keywords "Lo-fi" and "Lo-fi Hip Hop" and the fact that the godfathers of Lo-fi Hip Hop are said to be Nujabes and J Dilla. The reason is that Hip Hop was originally a lo-fi music due to the limitations of equipment, and the music of Nujabes and J Dilla was somewhat different from the lo-fi Hip Hop that is widely known today. Of course, I'm aware of the influences on today's lo-fi music, but how do you feel about that as a person having made music in the scene? (This topic was also discussed in the previous interview with FK)
MD – I think it's a misnomer. Nujabes and Dilla's music was not "Lo-fi" as we know it today, that'd be impossible…by definition, a derivative cannot be an original.
Putting their music in the same category is erroneous and kind of delusional. I understand everyone feels the need to whittle music down into its most niche sub-genre in order to be able to label it and fit it into a box or playlist…but I truly believe it's just Hip Hop. Even calling it Jazz-influenced Hip Hop is redundant.
MP – How long have you been living in Japan and what made you decide to come here? In your Retro'd series of releases, you have sampled Japanese game music. So, have you been influenced by Japanese culture such as video games?
MD – I've been back and forth between Tokyo and Seattle for 10 years now, and have been living here permanently for over 5.
Japanese video game music is by far my biggest musical influence. The first song I ever played on the piano was "The Prelude" from Final Fantasy IV and I've met Nobuo Uematsu (composer of FF series) several times. He's my biggest musical influence and I owe him and Nujabes my livelihood. I'd love to work with him on something.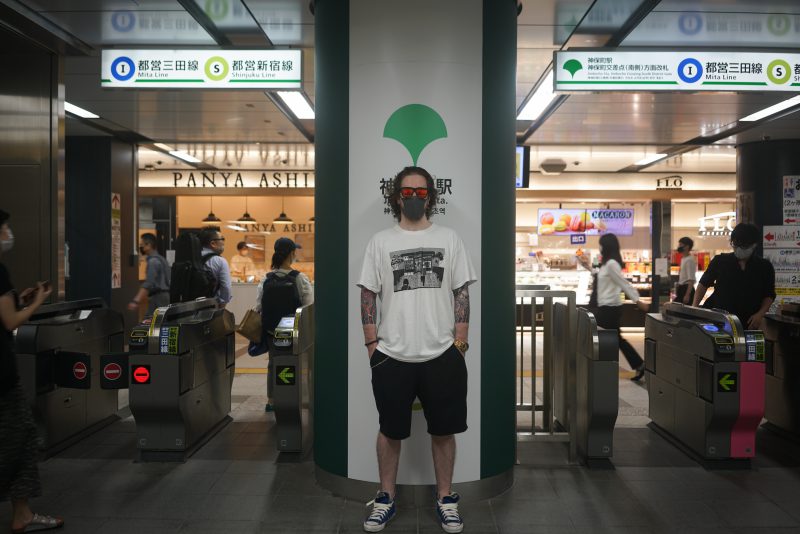 MP – You recently released "Bar Tough" with Pismo. Are there any artists you would like to feature or beatmakers you would like to work with in the future?
MD – Right. Pismo and I just released a new album called "Bar Tough". We've been working on it for about 5 years now, so I hope a lot of people will enjoy it now that it's finally out. It's one of my favorite projects, and Tribe/Hydeout is doing a really dope vinyl pressing that should be out this fall. It's out on all DSPs right now, so go give it a listen.
As far as MCs go, Mos Def, Kendrick Lamar, Freddie Gibbs, and J.Cole are probably at the top of my list…and producers… Alchemist, Just Blaze, Premier, and Jake One.
MP – Please give a message for your fans, and Lo-fi music lovers.
MD – Thank you for listening and for always supporting my music, and me as a person…if I die, don't let vultures profit off me or my music without giving the lion's share to my family. Love you all !
PROFILE
Marcus D has worked with many famous Hip Hop artists and musicians at a young age, and has released many albums. He is currently based in Tokyo, where he continues to produce music and contribute to the lo-fi scene. He also runs his own label " Omega Music Library" which offers selected original sample packs.